Nervous patients
Whatever your negative dental experiences, with our help you can leave your fears where they belong: in the past. With refined care and expertise we've been helping patients throughout Guildford, Farnham, Aldershot and Godalming manage their fear of the dentist for many years - we can do it for you too.
It's important that you look after your oral health. Your lifestyle, psychological well-being and dental health depend on it. If you continue to avoid the dentist, this can lead to severe, perhaps irreversible, damage.
So, take the first step. Work with us. Tell us everything. In detail. We understand the panic. The sweaty palms. The rumbling tum. The unsteady legs. The tears. We also know how to ease these symptoms. As your confidence grows, they will disappear for good.
No pressure—you are in control
What does and doesn't happen is up to you. You do not have to do anything out of your comfort zone.
Why not start with driving by Guildford Dental Centre. You don't have to do any more than this for starters. We have a beautiful practice with a calm, friendly, family vibe, which you will discover if you come in and say hello. Why not bring a friend or a family member?
We are happy to chat
This is your chance to tell us why the dentist gives you the heebie-jeebies—we will understand. Sit down and have a cuppa or two on the house.
Our staff are happy to discuss your concerns. We are trained, qualified and experienced in dental phobias. If this is enough, leave and have a think.
Meet the team—tour the premises
If you are ready for the next step, you can meet the Guildford Dental Centre team. All of us. Putting faces to names can help to break down barriers. As does understanding our systems and processes, our treatments and technology.
You get to know us. We get to know you. Have a guided tour of the building. Ask as many questions as you like.
Choose your dentist
Getting to know you means we get to play matchmaker. Partnering you with the dentist we feel is the most sympathetic to your personality and individual requirements. But, if you have a preference, we are happy to oblige!
Your first dental health assessment
Comfy chair, feet up, music in the background. We are happy to tailor the tunes to your taste. Or you can bring your own music and headphones and zone out to your favourites while we check your dental health. It doesn't take long and is painless. We can stop at any time if you need a break.
Your first dental treatment
This can be as simple and pain-free as polishing your teeth or a sealant filling. You won't feel a thing and will walk tall when we've finished. And don't forget the music!
If you need a course of treatments, we plan these close together. This means you don't have the time to fret and undo all the good work that has got you this far. Take the first step today…why not give us a call on 01483 535220 for a chat and to find out how we could help you.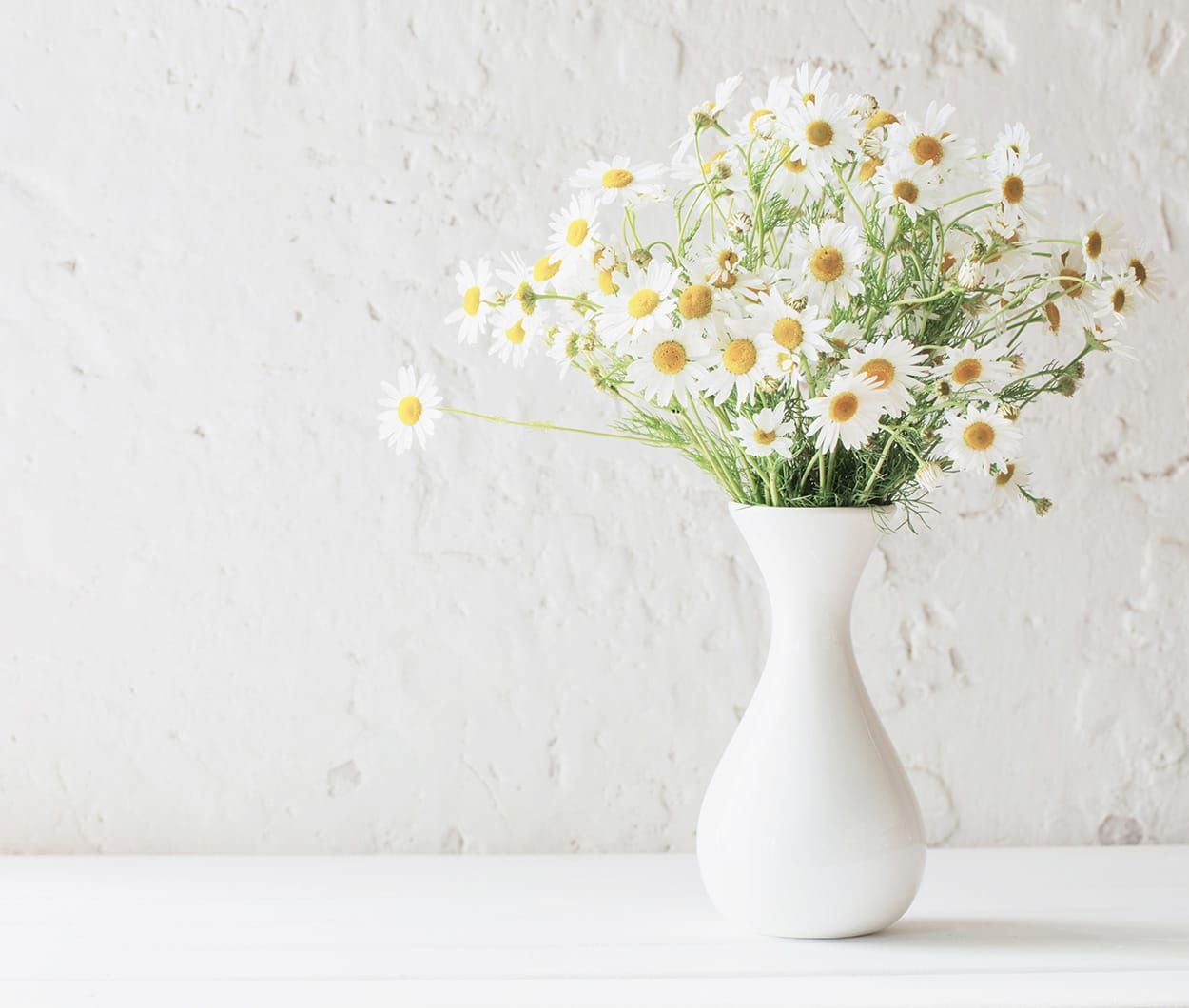 People are talking about us
The biggest complement we receive is when our patients refer their friends and family to Guildford Dental Centre. In fact, we have built much of our practice on these valued, trusted recommendations over the years. Read our reviews to hear why our patients are recommending us…
Patient reviews
Really friendly practice, felt really comfortable and well looked after
I highly recommend Guildford Dental Centre! Receptionists are welcoming and the nurses are lovely. My appointments with Dr Whittle and Dr Brumder were both great, I also have regular hygiene cleans with Parampreet which make my teeth super clean. Thank you GDC!
I was at the appt earlier and was seen early. I felt reassured and as if my worries were taken seriously . I can be nervous at dental appointments but felt completely at ease from the moment I walked into the surgery.
I had a problem with a tooth, phoned in the morning and got an appointment the same day. Was seen and the problem explained, and treatment needed.
My 1st visit here was to see a hygienist & I was very impressed. Receptionist was very friendly. I have returned to see Parampreet for a follow up and she has got my teeth very clean with lots of good advice .I have also seen Derek for some dental work and he was very calming and explained what was required.The nurses are all great and I have no hesitation recommending Guildford Dental Centre.
The procedure was done quickly and expertly. The surgery is a calming environment.
I trust my dentist 100% and he looks after my best interests. I feel like an important patient even though I only go once a year and never require treatment.
Everything about the visit was good from the friendly receptionist to the treatment from the Hygienist who takes great care during the actual appointment and is interested in the patient to ensure dental health is where it should be. So thank-you
Excellent service. Polite and helpful.
Very professional and friendly service
Extremely professional, expert and friendly clinicians and hygienist.
Excellent Service in all aspects.
My dentist is really good
Derek Whittle is always courteous, friendly and professional.Explains what he is doing and what I need to do to keep my teeth and gums healthy.Did not have to wait long to go into the chair for the appointment although it was slightly past the expected start time.A quick and effective service at the front desk to pay and book a further appointment
Dr Whittle is the best dentist I have seen since moving to the UK five years ago. Highly recommend him. Thank you.
Good welcome; good explanations, kept it nice and simple
Friendly, helpful team, always put you at ease. Trust their experience and advise, would highly recommend them - I'm a very nervous patient!
For those nervous of dentists, I would highly recommend Derek. Fantastic.
Tooth broken Sunday evening. Reconstructed within 12 hours. Fairly painless. Very professional
Every member of staff at the clinic was friendly, helpful and courteous. My treatment was swift and to the point with Dentist and assistant being professional and thorough, explaining what was being done and the follow-up treatment. I was most appreciative of their ways.
I didn't have to wait to long on arrival. I found the receptionist very friendly. The dental nurse who came out to see me was very polite and friendly.my dentist has always been friendly always asks how you are. Very througher and explain about your treatment.
Every thing done went well
I find the dentist is very supportive of my needs. I feel safe in the clinic. He has treated me for many years and I would not go anywhere else in future
This was a new hygenist to me. She took time to discuss my care and gave me options. I have had less satisfactory care from previous hygenists before so I was very pleasantly surprised. The practice as a whole has looked after me for many years.
Very professional service
I felt safe & comfortable in the clinic. The clinician explained what was happening & asked me to let him know if I needed to stop the procedure at any time. He took X-rays & explained the results, & made recommendations.
My retainer broke in the morning, I telephoned the practice and they fitted me in that morning to fit fir a replacement- excellent service
The work was carried out efficiently reliably and painlessly with a commentary of the process as it was in train with the ability to stop the process if painful at any time by a gesture. Not required. I am genuinely gratified by the way dental treatment has improved in the last decade. My generation was scared stiff of the dentist in our youth and that fear probably stayed with us. I rate the dentist who deals with me very highly both as a professional and a highly emotionally intelligent person who puts yopu at your ease and in whom one has great confidence. Can't expect better frankly.
Recently finished my Invisalign treatment with one of the Dentists at the practice, Tessa. Had the best overall experience, Tessa has a way of calming you down and is always up for a chat which I personally love! My teeth now also look perfect, which has improved my confidence massively!! The practice is clean and the waiting area is beautiful too, which is a big plus to attending! Thank you to Tessa and Guildford Dental Centre for a great Dental experience!
I trust Dr Jonathan Tan who is an highly expert, reassuring and gentle dentist - the best in my experience as a nervous patient.
Always cheerful polite and efficient talking you through any problems and listening. Very clean premises. 100% satisfied with every aspect.
Replacement of a loose filling was efficiently done and the circumstances explained .Cleaning of all teath was carefully carried out. Reception staff were also efficient and my next check up appointment already ' pencilled in ' for September.
I was seen on time for my appointment. The dentist explained to me about some other treatment I might like to consider and to let them know if I wish this to be completed.
Everything done very satisfactorily
Excellent service, on time.
The service by all the staff is always exceptional. I have been to several dentists over the years and would highly recommend the practice and my personal dentist.
The dentist and the rest of the ream were friendly, efficient and professional.
Professional, friendly environment
Lots of reassurance was given to my daughter and care was taken
Good to have email and message to remind of appointment ( prearranged 6 months in advance). Calm well streamlined service. Very good time keeping.
What more can I say? Your survey covers everything, bar the flowers and they were very nice.
Everything was highly satisfactory as usual. The staff were polite and they did a good job, especially with my young children. Only downside is that I would prefer it to be cheaper - it's a lot of money to spend every 6 months.
Professional attentive and explaining everything throughout the treatment. The hygienist provided excellent information for improving dental cleaning and the dentist listened exactly to what I was saying
The hygienist was polite, professional and explained everything to me
Great communication and makes you feel safe
First time with a new dentist well new to me. Brilliant put me at ease and listened to my worry
No issues. Straight forward throughout.
Check in was seamless, staff friendly and pleasant,treatment was explained and I felt comfortable.
Just had my dental appointment with Dr. Brumder - she was really wonderful! Put me very much at ease, very professional and understanding. Would highly recommend this practice, also had a hygienist appointment with Parampreet a couple of weeks ago who was brilliant, took good care of my teeth. For people who don't like the dentist very much, I would definitely recommend this practice.
Check was thorough- could not ask for more.
I'm terrified of the dentist. Irrational but true. I had a routine check up today and I can honestly say that my appointment with Tara was the best I've ever had. She made me feel more relaxed and in control than I have ever felt and I came away feeling no trauma and not dreading the next appointment. I wouldn't say I enjoyed the experience but I didn't hate it as much as I have in the past which for me, is a win!
I'm fine with bungee jumping, parachuting, motorcycle racing etc but I'm absolutely terrified of the dentist. Completely irrational and ridiculous since there's rarely any pain but it's just the thought of someone tinkering around in there. My bestie, Dr Tan, has changed that over the years… not sure how, but the fear is gone. I even had a root canal; it was not the horror show I had in my head. Cheers doc! See you again soon.
I visited Dr. Ali for a root canal after not having had one for a long time. All I remember from my previous root canals at another dentists was that it was quite uncomfortable and painful. But Dr. Ali put me at ease straight away. He explained the process really well in advance and did a great job, I didn't feel any discomfort at all. He also replaced a crown for me and the whole process went really well. Very professional and courteous at all times. I've been a patient of Dr. Ali for quite some time now and every time I have had any dental treatment it was to a very high standard. I would highly recommend Dr. Ali and the team at Guildford Dental Centre.
I would highly recommend, the staff here are super friendly and welcoming. The hygienist I saw was very understanding and took great care in cleaning and polishing my teeth. I got home and smiled and astonished at how clean my teeth are now! I actually look forward to going back and can't thank my team there enough! Thank you Guildford Dental Centre! :D
I would strongly recommend Dr Tan at Guildford Dental Centre. I recently got my critical dental treatment done by Dr Tan. He is extremely knowledgeable and a caring dentist. He explained the procedure in great detail and made me super comfortable before the treatment. He also spent good time post the treatment showing the details on X Ray. He is very professional and is very good at what he does as he clearly solved some serious issues with my teeth. Dr Tan is my Dentist for life.
(Translated by Google) Perfect; ALI AL-AUSI is correct and asks the right questions before doing the work; (Original) Parfait; ALI AL-AUSI est correct et pose les bonnes questions avant de faire les travaux;
This is an efficient, friendly and welcoming practice. All the staff are pleasant and there is no need to be nervous they put you at ease straight away. I have been a patient at this dental surgery for a number of years and Jonathon has been brilliant at looking after my teeth. I highly recommend this practice.
My dentist is great! Always have a great experience.
I highly recommend the Guildford Dental Centre, all of the dentists, receptionists and dental nurses I have met are welcoming, friendly and professional. Dr Tan is an extremely knowledgable, kind, gentle and caring dentist. I had a root canal procedure carried out, he explained each step as he went along and made sure I felt comfortable throughout. The aftercare over the last couple of months has been above and beyond my expectations with regular emails to check on how I was doing. I am glad to have found such a wonderful practice. Thank you for looking after me so well.
The hygienist, Szilvia, put me at ease about my treatment. She explained the process in a relaxing and calm manner. Would not hesitate recommending her.
I highly recommend Sylvia as an excellent and friendly hygienist, careful and thorough, and always takes the time to explain.
Dr Tan is amazing, I am someone who is petrified of the dentist. Dr Tan has made me comfortable in coming to the dentist and thank goodness everything is good. I can't recommend the practice or Dr Tan enough.
I cannot recommend Dr Tan highly enough. I went to see him for a second opinion following a dubious diagnosis by my previous dentist. I had a gum infection which my previous dentist suggested was due to a broken root filling which was holding up part of a bridge. She told me I needed the bridge to be replaced by implants. Dr Tan quickly assessed that the root was completely intact, it was a superficial infection which he treated effectively by removing the infected tissue. His experience, knowledge and caring nature are quite unique. My only regret is that I didn't find Guildford Dental Centre sooner!
Dr Tan is an exceptional dentist. Having visited two other dentists who both wanted to remove one of my molars which had an infected root canal and place an implant, it was so refreshing to find out Dr Tan said he could save the the tooth. Dr Tan spent 4 hours in total over two appointments and rectified my infected root canal, for which I will always be eternally grateful. Dr Tan is extremely gentle and considerate and talks you through the procedure as he works. The team are very warm and friendly and make you feel at ease. I would highly recommend Dr Tan and his team to anyone including my family and friends. Having moved away from the area I still travel back to Dr Tan for my dental treatment, would not trust anyone else.
The best hygienist I've ever met. I thought I lost her, then I called a few practices after being told she now works in Guildford. Sylvia is here!! Booked an appointment straight away and I am happy again. She's very knowledgeable, honest, and I trust her advice. If you are reading this, I have already changed my toothbrush and it is marvellous. Thank you Sylvia and the very friendly reception staff!
Szilvia Hygienist has been the best Hygienist I have had in the last 35 years. She discusses your oral Hygiene and explains what she is doing. She is calm and patient and very skilled. I have never felt any pain and she is conscientious in her work and carefully examines your teeth and mouth. She is easy to talk to and has a friendly manner. I can comprehensively recommend her to you as someone who look after you and care for you.
SH
Syed Ahmad Salman Haider
Highly recommend the dental hygienist Szilvia. She is very professional and polite and explained all about the teeth hygiene. I went for dental cleaning and polishing she dealt the whole procedure professionally and explained everything very well.
I have the biggest fear of the dentist Mr Tan and his lovely nurse Georgia helped me so much I would never see another dentist or Nurse so kind and caring Tracy Aber
Excellent service provided by their dentist Ali while performing root canal for 2 of my badly broken teeth. I was worried about pain and suffering but his work and skills made me at ease and comfortable which I was very satisfied with.
Mr Tan is fantastic! I would highly recommend this gentle, caring and excellent dentist. I had my first adult filling today (at the ripe age of 41) and I didn't even feel it, I look like I have a new tooth. Mr Tan is thorough and very kind. Highly recommended.
Straight forward to get an appointment, I was booked on the same day I phoned them. I had terrible experience before with my previous dentist and I was glad I found this place. Dr Ali did a superb job. Calm and listens carefully to what I want.
Really happy with the job done by the dentist Alee. Very friendly staff and kept reassuring me during the whole visit. I have been to many dentists and he is great. Will be going back again.
Very pleased with the exceptional quality and service my wife recieved from dr ali and the team. We was referred from another clinic because my wifes teeth needed complex work. The dentist was very professional and knowledgeable. We couldnt be any more pleased.
The staff are warm, welcoming and helpful. I was able to get an appointment very quickly after calling. The dentist (alli) who saw me was very honest and experienced. He was able to explain in detail my condition and even suggested it's not urgent so I can wait before doing treatment. No hard sell.
Outstanding service! I cannot recommend Dr Tan & his team highly enough. I urge any nervous patients to seek treatment under Dr Tan's care without hesitation. I was a very anxious patient after a very bad experience at a another dental surgery where they told me I was beyond help. How wrong they were! My faith in the dental profession is restored thanks to Dr Tan and his amazing team. I had a pain and stress free root canal treatment on a very tender tooth, under conscious sedation, and I have never been happier. Thank you SO MUCH!
I had an emergency over the bank holiday weekend. Dr J Tan was absolutely amazing! He repaired my tooth within an hour and also gave me some great advice. He was very friendly and caring. Amazing service!
I would definitely recommend the Guildford Dental Centre. Everyone there is very welcoming and professional. Jonathan Tan is a very reassuring and understanding dentist. He performed an extraction and throughout the procedure reassured me and made sure I was comfortable. I am an extremely nervous patient and can not thank Jonathan and his dental technician enough for their understanding, reassurance and expertise. I am so pleased with the treatment I was given. Thank you.
I have been a patient of Dr Tan's for many years and cant speak more highly of him and his dental work. I have recommended him to friends and they are all very happy in his care. I am a very nervous patient and he is extremely understanding. He explains everything carefully to you and his dental work is excellent. I would recommend him and his staff to any one.looking for a dentist
Always a positive experience at Guildford Dental Centre. Treated with courtesy, kindness and the utmost professionalism at every appointment. I have been a patient of Jonathan's for some years and feel confident that his advice and any subsequent treatments will always be what is right for me.
I can't recommend the Guildford Dental Centre highly enough. Somewhere between being 14 and 44, and for no rationale reason whatsoever, I developed a pathological fear of the dentist. I didn't go for years until I came across the Guildford Dental Centre and Dr Jonathan Tan. I can't say I'm now a cool customer and no longer have 'the nerves', but everyone at the surgery, from the team at reception, through to Jonathan and Trevor, are completely brilliant and so incredibly professional. They will do anything to make you feel comfortable, are calming, patient and frankly just marvellous at what they do. I'm now a long-term regular because of how they treat and look after you. Would absolutely recommend it to anyone – nervous or otherwise.
I have found everyone I've dealt with at the Guildford Dental Centre to be friendly and helpful. In particular, Jonathan Tan has always been very good to me and has put me at ease, especially so when he took over dental work that another dentist had left unfinished, namely a root filling and an extraction which needed an implant. The implant was in a difficult place but Jonathan achieved it and I have every confidence in him as a dentist. He helped me overcome my nervousness, especially when it came to having impressions taken. If I've phoned up with a problem he has always phoned me back promptly and reassured me. I would definitely recommend this practice.
I have recently had root canal treatment, bridge and crown. Both Jonathan and Terry provided a great service. Jonathan was extremely professional in exploring options when dealing with a difficult treatment. He ensured that i was comfortable and pain free throughout the procedures.
I am a very nervous patient when it comes to dental work and recently experienced first hand the expertise of Jonathan and his team. They put me at ease during a root canal / filing taking care to ensure everything was handled at my pace. The aftercare is amazing and I would recommend the practice to all my friends and family. Thank you!
The Best Dental Care Around. Terrance and the team are utterly professional and kept me relaxed throughout the whole procedure of my route canal treatment. The practice is spotlessly clean and maintained to a high standard. I cannot recommend them enough. Thank you :)
I had two of my wisdom teeth extracted by Dr Tan. It was a painless surgery and I did not need to take any painkillers afterwards. There was no swelling and my gum healed very well. I wholeheartedly recommend Dr Tan for any dental treatment.
I'm Herman,Australian, I had two teeth(25 26) that had problem for many years, in Melbourne, three ordinary dentist and a specialist dentist all said that my tooth root ware seriously infection cannot be treated and the teeth must be extracted, my friend recommended to UK Guildford Dental Clinic, I sent my tooth Xray to Dr; Jonathan Tan he told me that my teeth didn't require extraction and he could treat the infection to do root canal, after communication he arranged an appointment for me. Last week I went to UK to see him, I only had to visit him once for approximately three hours, he did root canal well done, now both my teeth and gum are fixed. I'm extremely satisfied and would highly recommend Dr; Jonathan Tan to anyone, He is a professional and brilliant dentist. I reward him a 5 star rating for his work and excellent service.Thank you Dr; Jonathan Tan you saved my both teeth. Best regard. Herman Tan Melbourne 16//6/2017.
Dr Tan cured my terror of undergoing dental work with his friendliness and consideration. Breezed through a root canal.
Hi I would just like to say a BIG thank you to Jonathan Trevor and Hilary, between them they have restored my faith in Dentists. I never thought that going to the Dentist could ever be so much fun. Jonathan and his sidekick Trevor are very professional at what they do and they make the whole experience as pain free as they possibly can with a good sense of humour thrown in. Hilary is the icing on the cake, she is the first person that you see when you arrive and the last person that you see before you leave and she is a Gorgeous and very caring young woman, and in my opinion an essential part of the team. Between the three of them they make a visit to the Dentist as pleasurable as humanly possible. I could not recommend Jonathan Trevor and Hilary more highly than if they were my own family. A very sincere thank you Steve
Jonathan Tan is the best. Absolutely dedicated, professional and trustworthy.
Dr Jonathan Tan is a fantastic dentist. He listened to all my concerns in a caring manner and gave me various options. Each option he described in alot of detail and helped me make an informed decision. I would highly recommend visiting him. I have no fear about visiting the dentist now.
Brilliant service. Lovely dentist Highly recommend Jon Tan. Thankyou very much Paola
Lovely people, very friendly
My wife went to Terry after our original dentist refused to believe she had an abscess! Terry sorted out very tricky root canal surgery and put the whole thing right. He's an excellent dentist, the whole team are great. We've recommended GDC to many friends and will continue to do so.
Very friendly dentists and hygienists, who explain what they are doing and why, and don't make you feel like just another patient
I had my wisdom tooth extracted by Dr Tan and found him and the team absolutely top class. He was very attentive and understanding, as I am a nervous patient. He explained everything to me and the procedure itself went even better than I thought it would be, for that I am forever grateful.
If you are looking for a no nonsense Dentist, who tells it as it is, then look no further. Elizabeth and I, have been looked after by Terry McNulty and his extremely dedicated team, for 20 years or more. When you have the best....
My wife and I are long standing patients at Guildford Dental Centre. Terry McNulty is excellent - I cannot praise him highly enough. I have recommended him to many friends and they all have good things to say about their experience at the practice.